In how far do we project our own desires and needs onto non-human-animals? Which effects will in-vitro meat or synthetic biology have? Will we establish rituals to apologize to extinct species? Could there even be a future without humans, in which new species have evolved out of a plastic soup that we left behind?
Factory farming or laboratory meat, pampered pets or robots in animal form – the relationship between animals and humans is often the subject of hot dispute. »Creatures Made to Measure – Animals and Contemporary Design« investigates our diverse and often contradictory relationships with other animals and how they might transform in the future.
The exhibition is built around the three chapters »Companions and Counterparts«, »Resources and Substitutes« and »Optimization and Visions of the Future« in which visitors are invited to reflect on desirable and non-desirable scenarios of a world that we share with other species.
In the design discipline, the ambivalence of human-animal relationships becomes especially apparent. Designers are using materials of animal origin while at the same time they are designing pet toys and furniture that allow to integrate them perfectly into human living environments and their daily activities. In this group show, works by a number of designers and artists shed light on processes and mechanisms that shape our relationships with other beings and ask for what would be the »acceptable degree« of manipulation.
»Creatures Made to Measure« was developed from a concept by Tanja Seiner and curated by her in collaboration with the Museum Marta Herford and subsequently the Design Museum Gent. A catalogue was published by Kerber Verlag.
With works by:
Martin Avila, BLESS, Melanie Bonajo, The Center for Genomic Gastronomy, Kurzgesagt – In a Nutshell, Center for PostNatural History (Richard Pell), Thalia de Jong, Aleksandra Domanović, Konstantin Grcic, Christine Herdin/Katharina Wahl, Max Kosoric/Sanne Pawelzyk, Silvia Knüppel, Dietrich Luft, Christien Meindertsma, Next Nature Network, Ana Rajcevic, Veronica Ranner, Peter Schäfer, Johanna Schmeer, Susana Soares, Sputniko, threeASFOUR, Thomas Thwaites, Marije Vogelzang, Chris Woebken, Pinar Yoldas
At Design Museum Gent the exhibition was complemented by eleven further works by:
Karin Borghouts, Marcus Coates, Theo Deutinger, The Hercules and Leo Case, Marlène Huissoud, Kuang-Yi Ku, Lisa Ma, Thomas Pausz, Andrea Roe/Cath Keay, Basse Stittgen, Koen Vanmechelen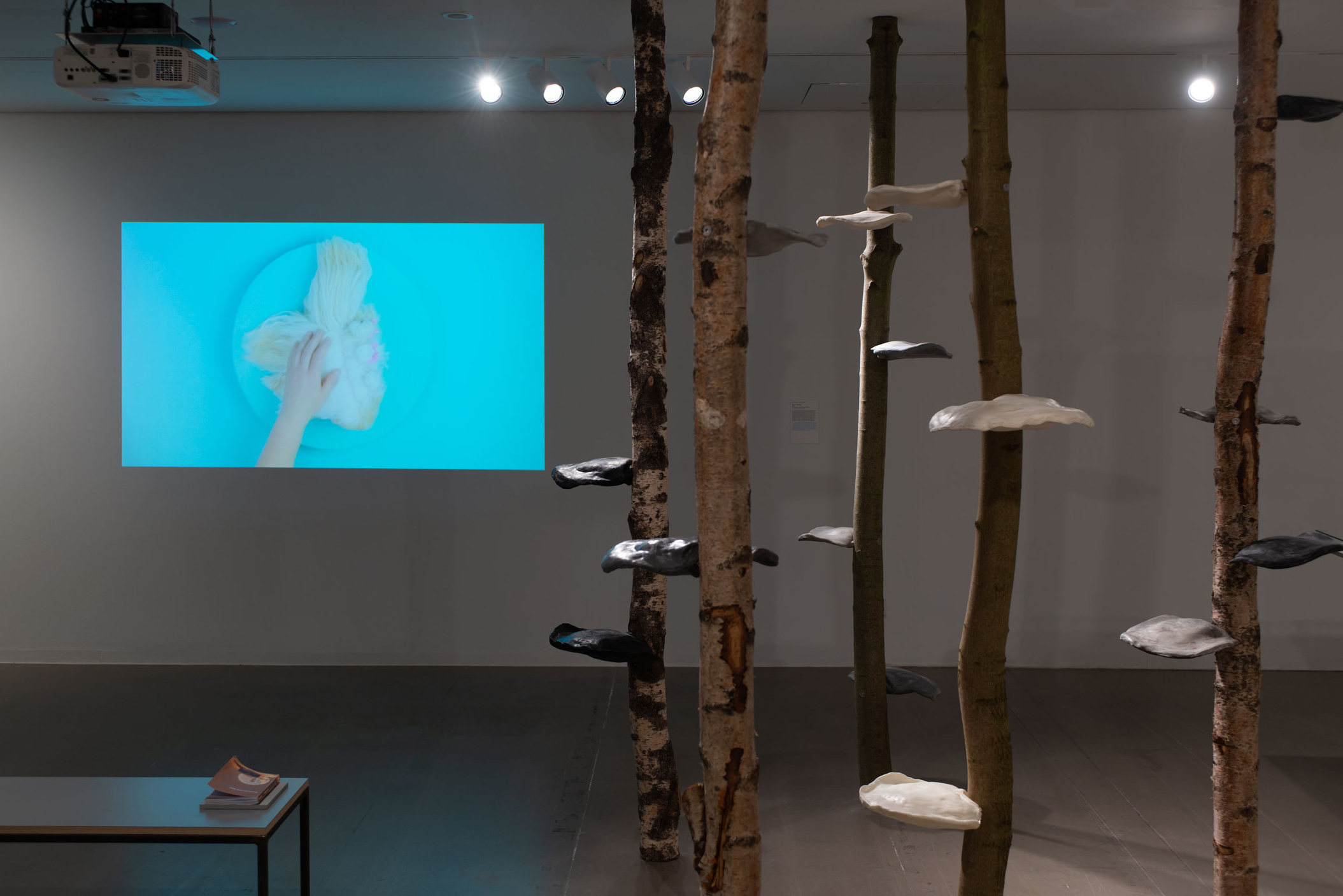 Creatures Made to Measure – Animals and Contemporary Design
Marta Herford
16.09.2018 – 06.01.2019
Scenography Marta Herford: Johannes Tolk & Susanne Münzner
Catalogue and exhibition graphics: Johannes Tolk
Photos Marta Herford: Johannes Tolk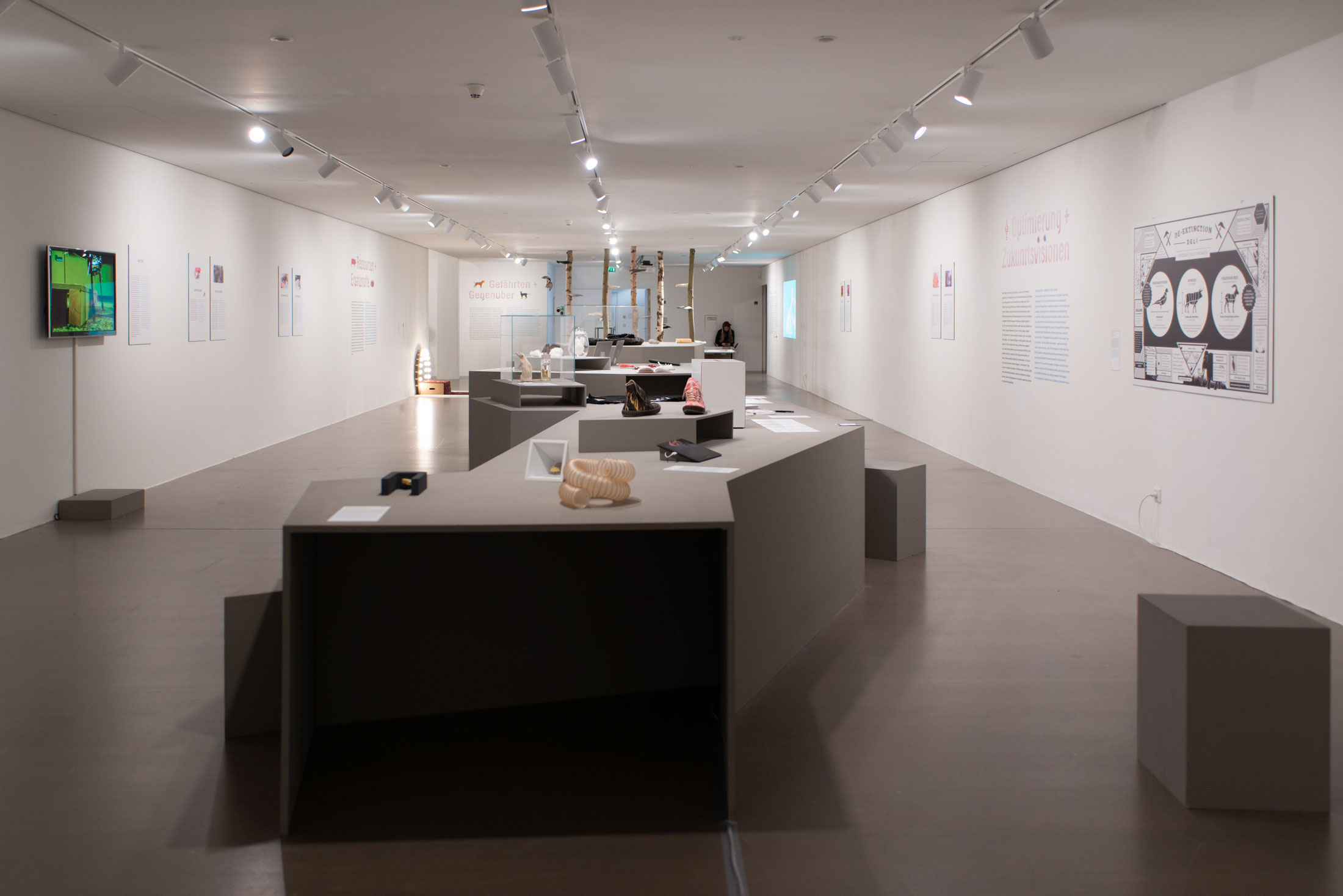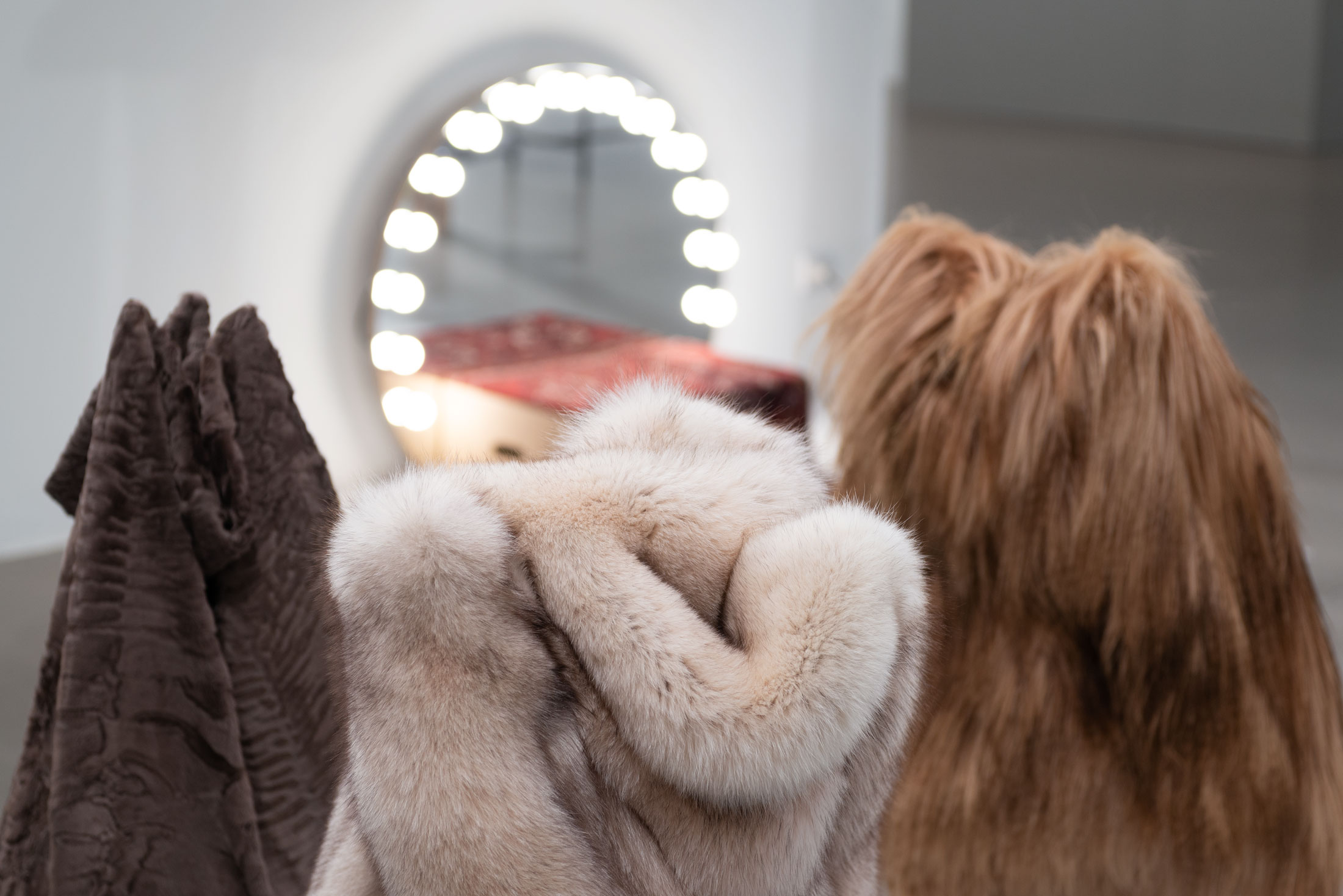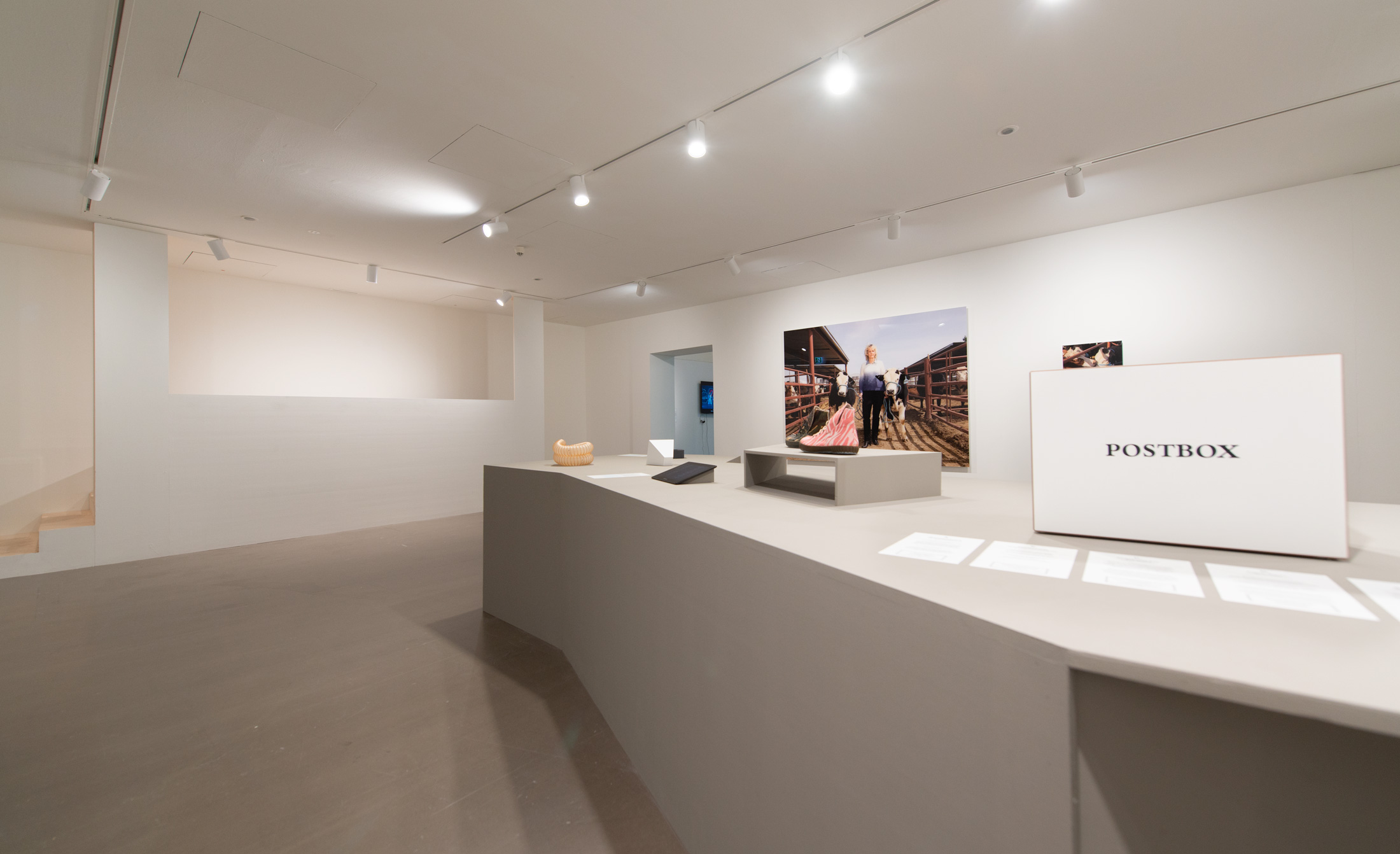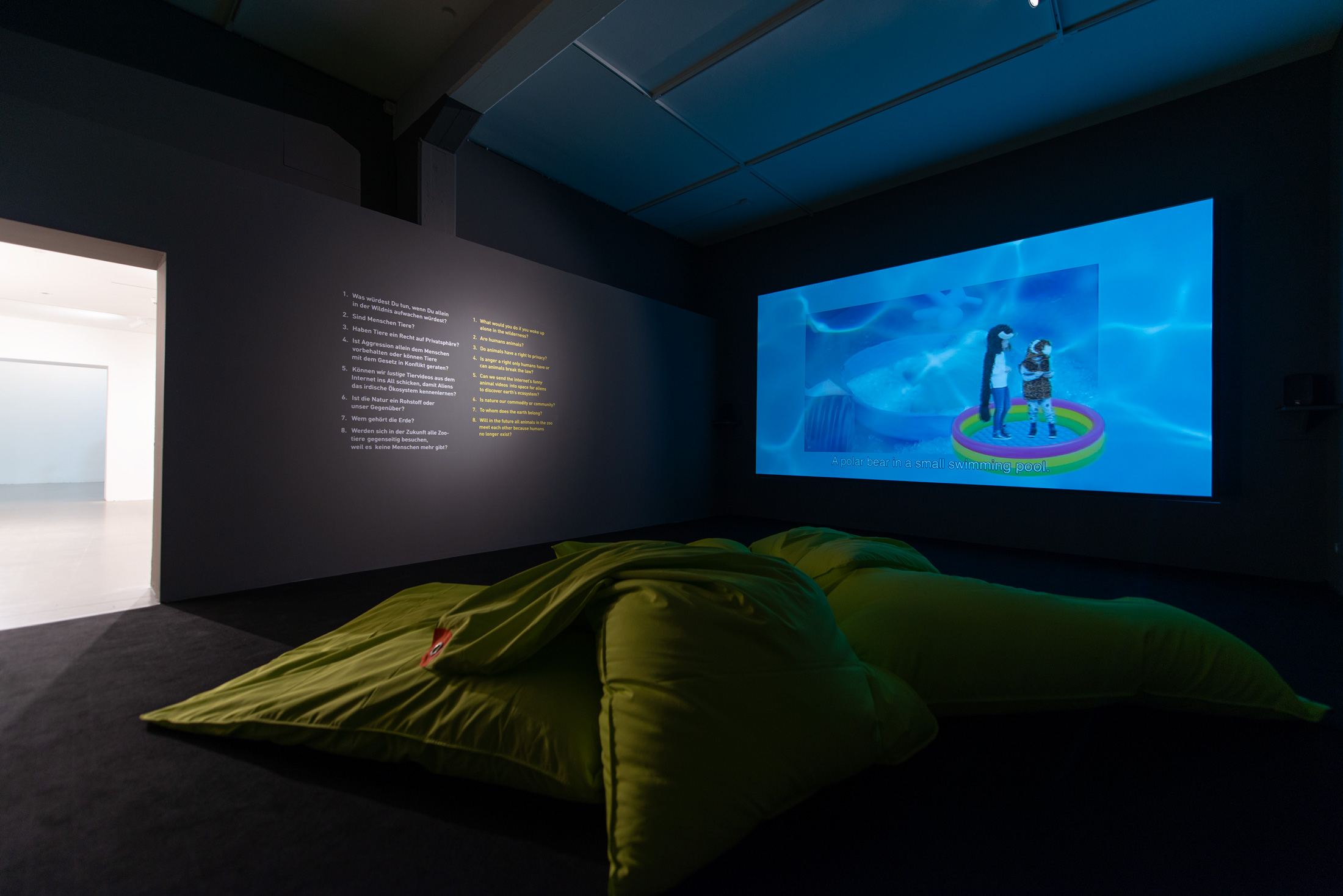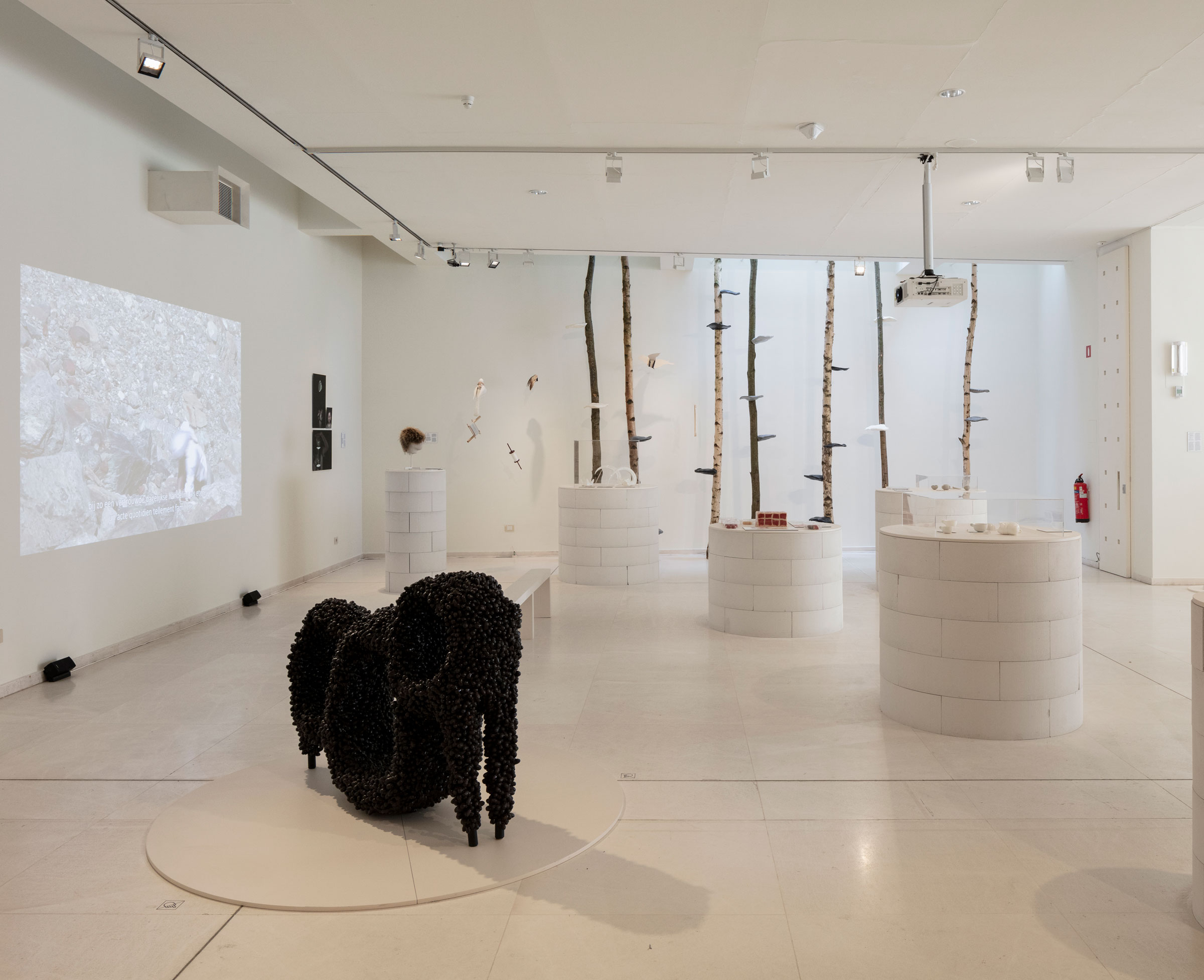 Creatures Made to Measure – Animals and Contemporary Design
Design Museum Gent
17.05. – 29.09.2019
Scenography Design Museum Gent: Michiel Hutsebaut
Photos Design Museum Gent: Michiel De Cleene