Touch deeper, ›N°41 Workout-Computer‹, BLESS
What lies behind the glossy surfaces of smart objects, that we are increasingly surrounded by? How is the world of objects changing, and what impact does this have on us and our environment?
Promising comfortable and optimized daily routines, numerous smart objects have docked onto us.
The exhibition »Touch deeper«, curated by Tanja Seiner for Lothringer13 Halle, explored how digital technologies are increasingly changing our behavioral patterns and work and living environments.
Amid overwhelming technological innovations, »Touch deeper« attempted to also look at those aspects that are often ignored by the promises of progress that has long since become an end in its own right. Works by designers and artists such as Unknown Fields Division, Thomas Thwaites or Julien Prévieux, make visible the profound social, ecological and economic implications that ubiquitous electronic devices are already exhibiting, when resources are being exploited, or human gestures that have become part of our everyday communication are being patented.
With the »Faraday Chair« by Anthony Dunne and Fiona Raby and the »Electronic Hand Calculator« by Kunstflug, among others, the exhibition brought together not only contemporary positions but also seminal works of critical and speculative design. A prototypical blueprint for a digitally enriched future, in which the interplay of technical possibilities and human needs is being recalibrated, was provided by the installation »Worker's Delight« by BLESS. It turned one part of Lothringer13 Halle into an experimental workplace which invited to sense oneself in the digital age and to examine what the body, chained to a desk, and the mind, bombarded by real-time information, most desire.
With works by:
BLESS / Oliver-Selim Boualam / Maarten Baas / Dunne & Raby / Mark Formanek / Kunstflug / Makkink & Bey / Keiichi Matsuda / Julien Prévieux / Philipp Scholz / Thomas Thwaites / Unknown Fields Division
Photos: Jörg Koopmann
Touch deeper, exhibition view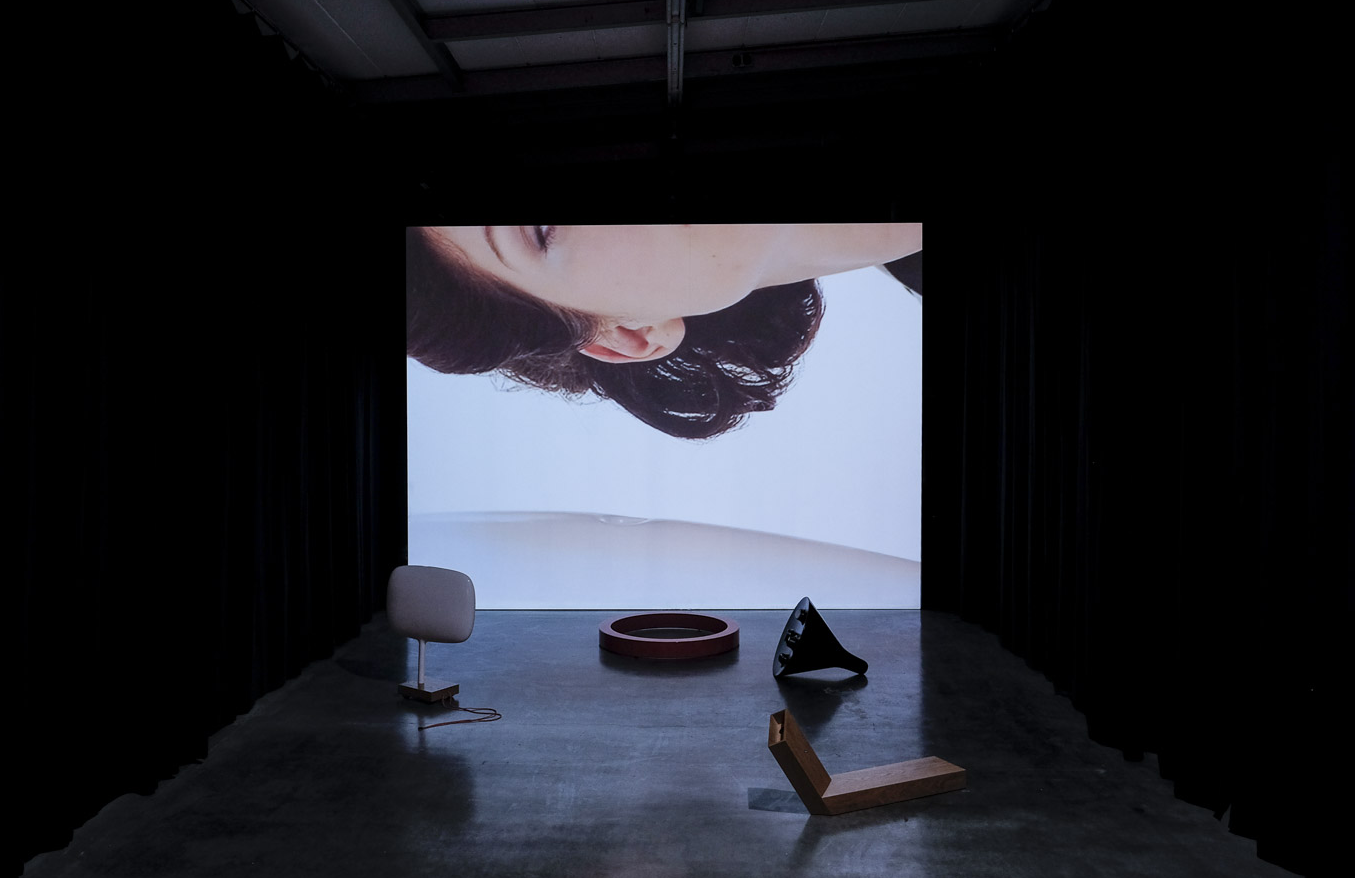 ›Technological Dream Series: No. 1, Robots‹, Dunne & Raby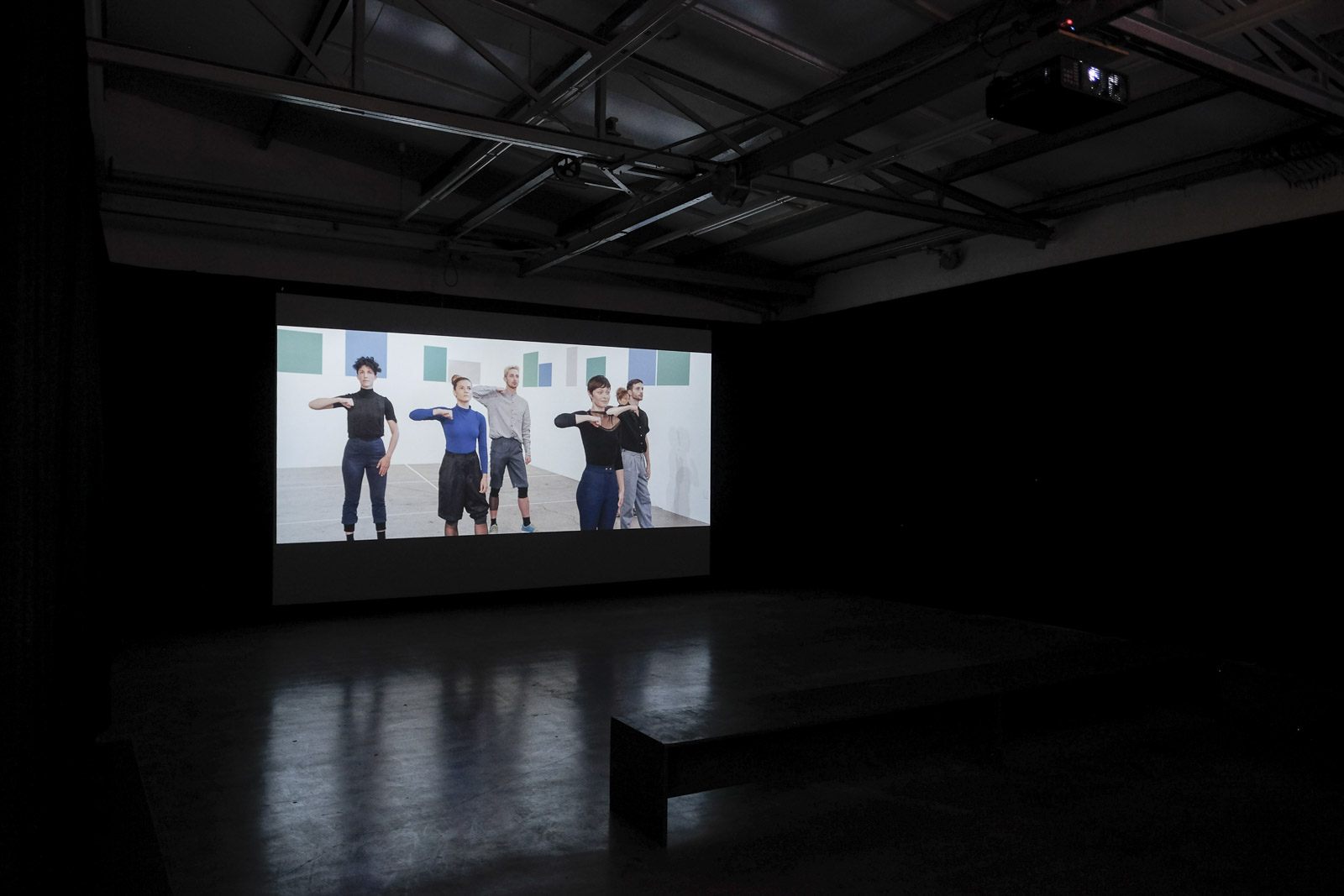 ›What shall we do next?‹, Julien Previeux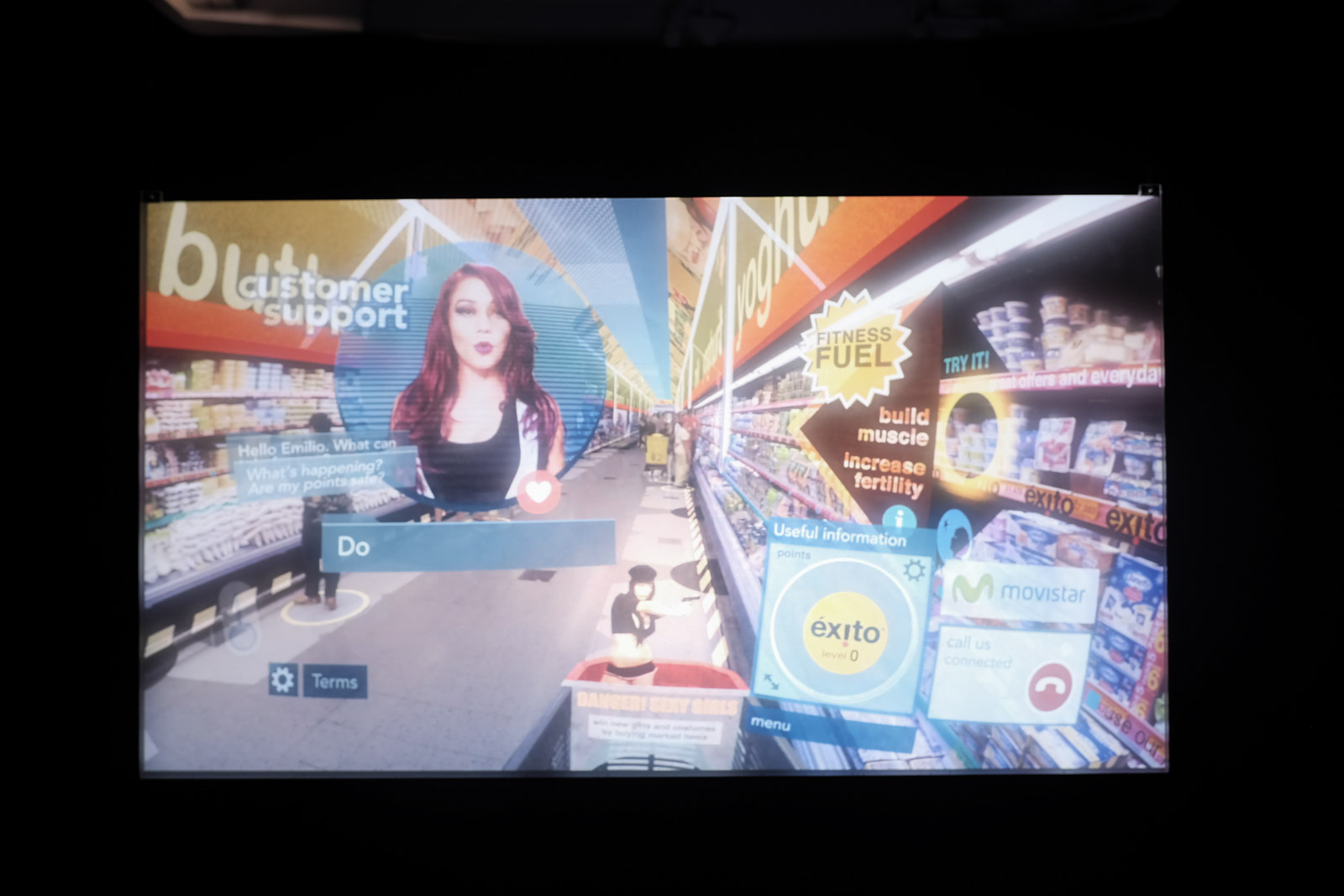 ›Hyper-Reality‹, Keiichi Matsuda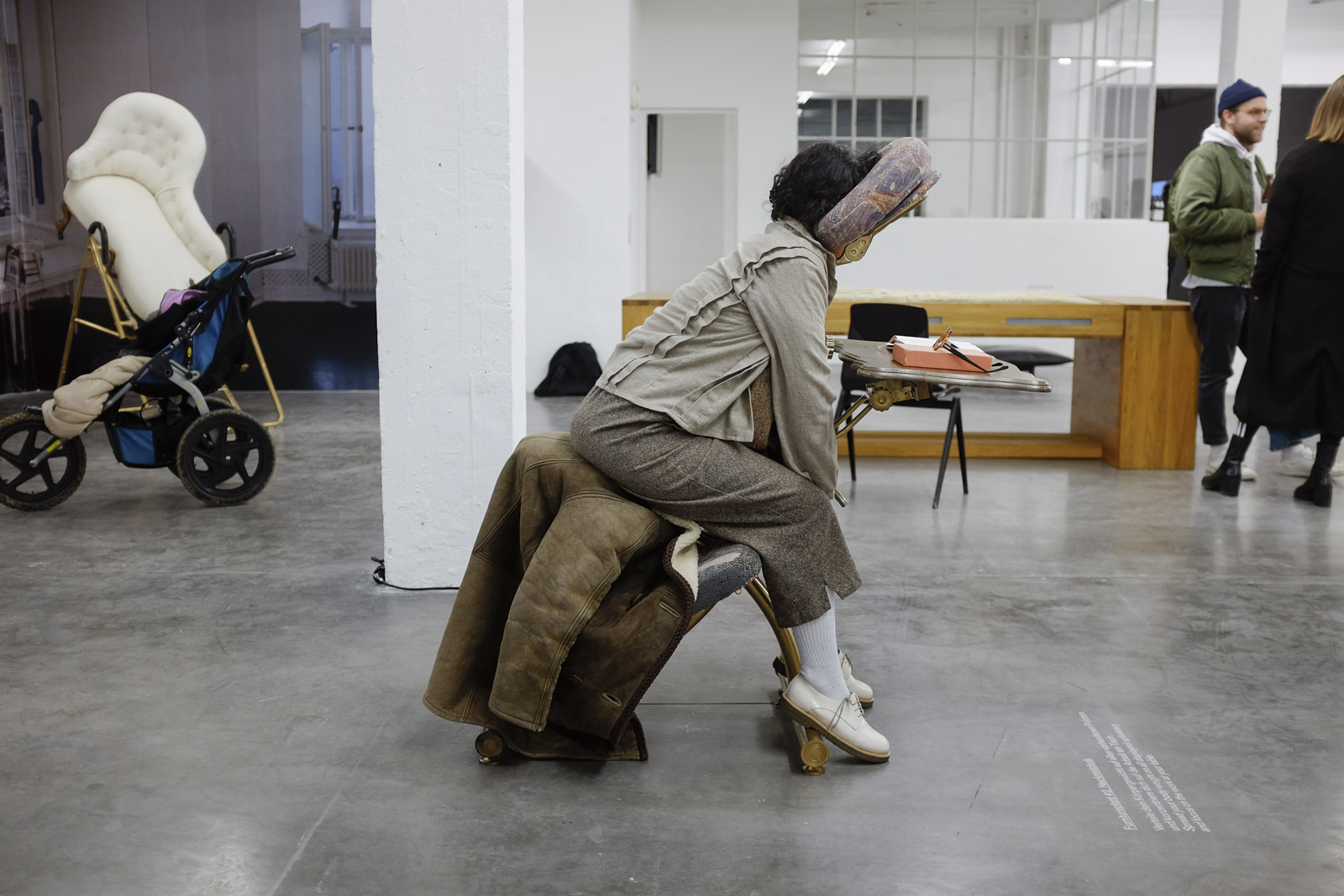 ›N°56 Worker's Delight‹, BLESS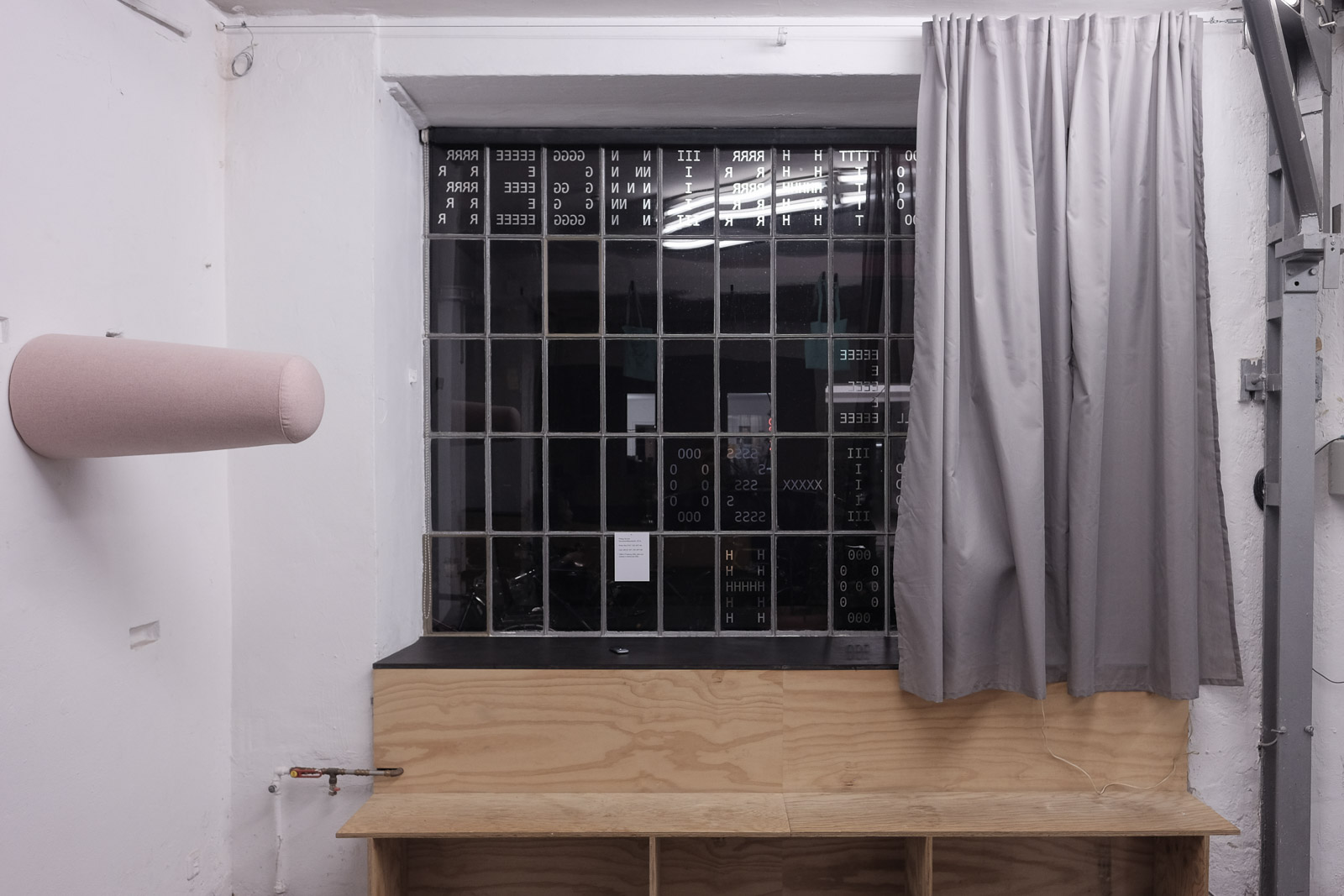 ›Souveränitätszubehör‹, Philipp Scholz