EAT-Festival, Core Festival Display (photo: Verena Hägler)
How does our diet affect us and our health? What effects does it have on our planet and other living beings? How can local and global perspectives, economic and ecological interests come together in fruitful alliance?
In collaboration with BIOTOPIA – Naturkundemuseum Bayern, UnDesignUnit has conceived and curated the EAT-Festival, which explored and critically examined pioneering approaches in the field of nutrition in dialogue with biology and environmental sciences, art and design, business and innovation. More than 3,500 visitors explored, experienced and discussed the myriad dimensions of food.
With the EAT-Festival, one of the main themes of the new BIOTOPIA museum, which is scheduled to open in 2025, was introduced to the visitors. In workshops and labs, panel discussions, exhibitions and in direct exchange with scientists, designers and artists, institutions and companies, visitors of all ages got to know local and global perspectives on nutrition – from the rediscovery of traditional methods of preservation to circular economy and an increasingly resource-friendly agriculture supported by algorithms, to animal-free meat production.
The focus was on pointing out the scope of action which we humans have by way of acting emphatically and shaping a living environment that we share with other organisms.
Participants (amongst others):
Agrilution GmbH, Corinna Babylon and Sarah Humeniuk (Cosa Studio), Julian Chollet, Markéta Dolejšová, Jonny Drain, David Finnigan, Jessica Guy and Emily Whyman, Denisa Kera, Maurice Maggi, Anastasia Meid and Magdalena Skala, Zohar Messeca-Fara, Next Nature Network, Yair Reshef, Jozef Youssef (Kitchen Theory) and Ophelia Deroy, Inbar Zanir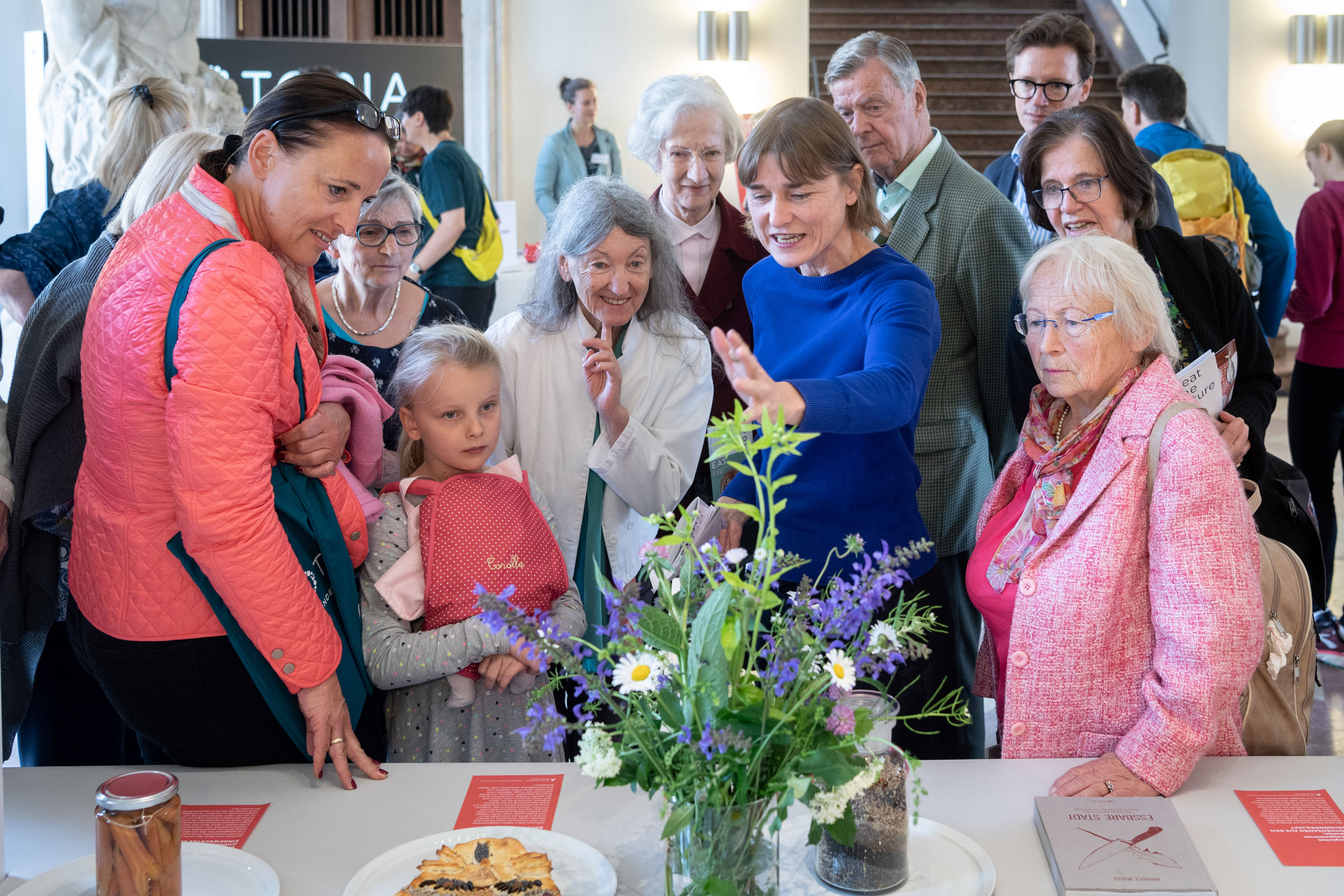 Core Festival Display (photo: Verena Hägler)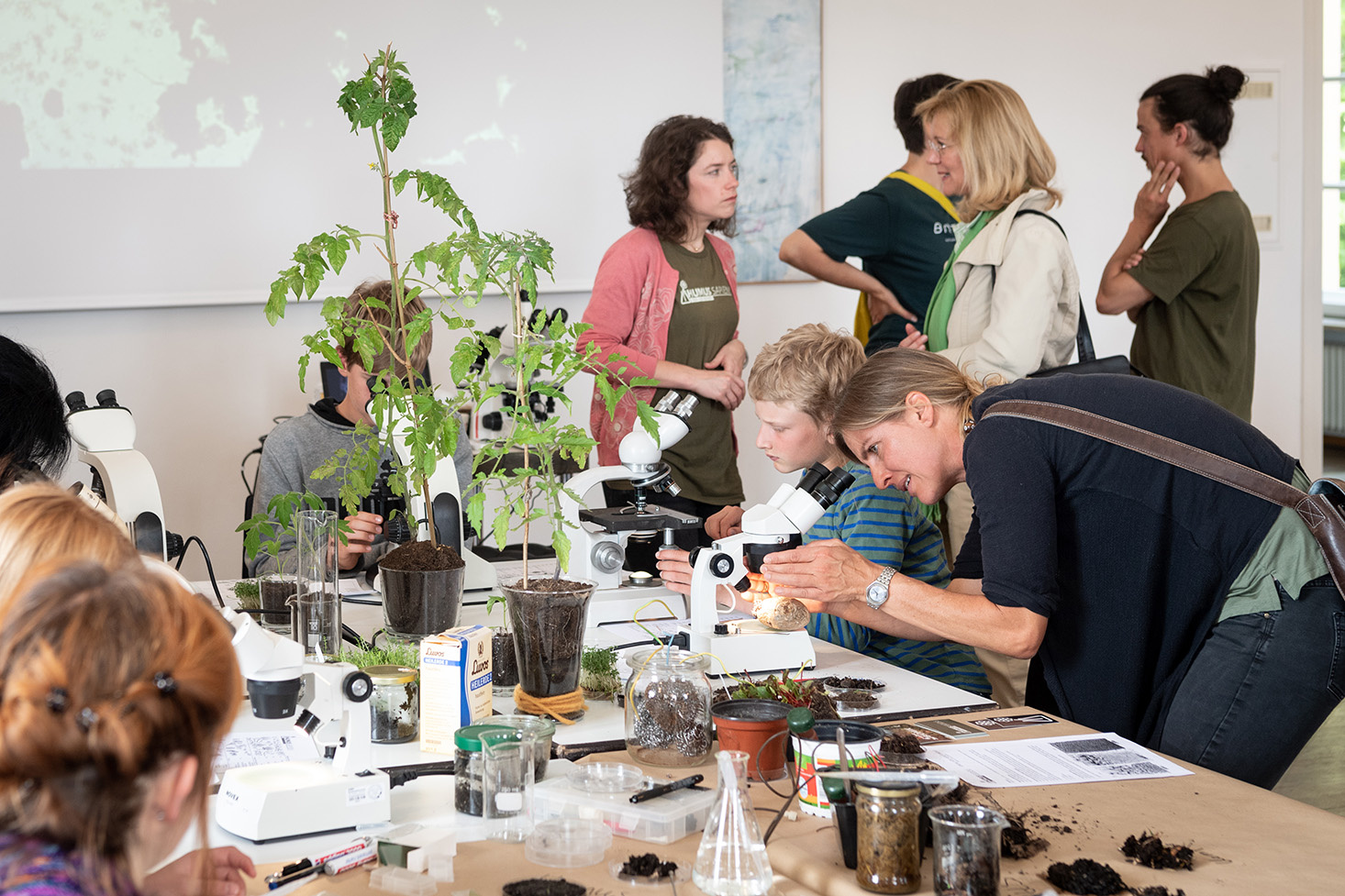 ›HUMUS sapiens – soil research for all‹, Julian Chollet/Gesellschaft für mikroBIOMIK (photo: Verena Hägler)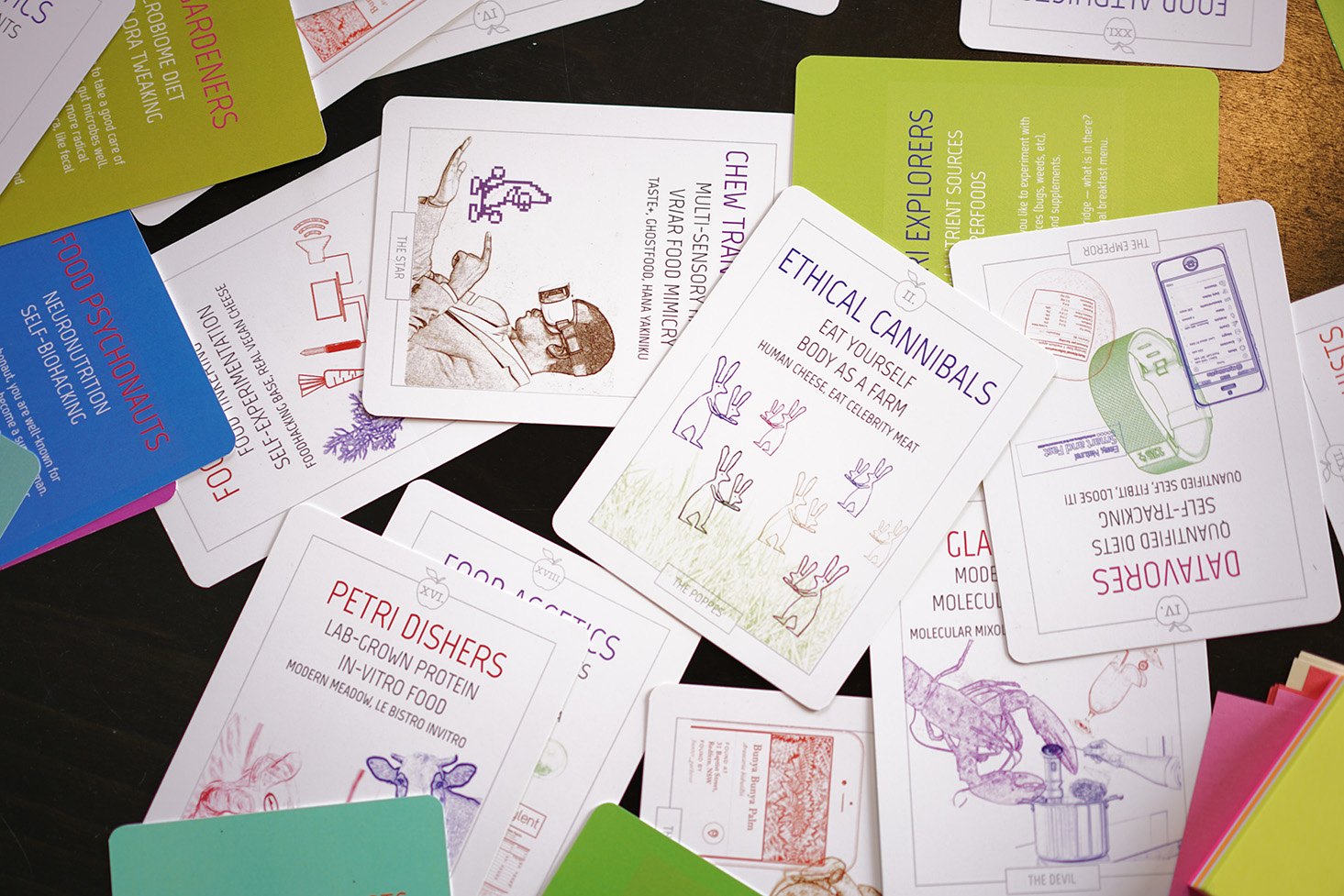 Extreme Biopolitical Bistro: Hackerspace for edible futures, ›Food Tarot‹ cards by Markéta Dolejšová (photo: Verena Braun)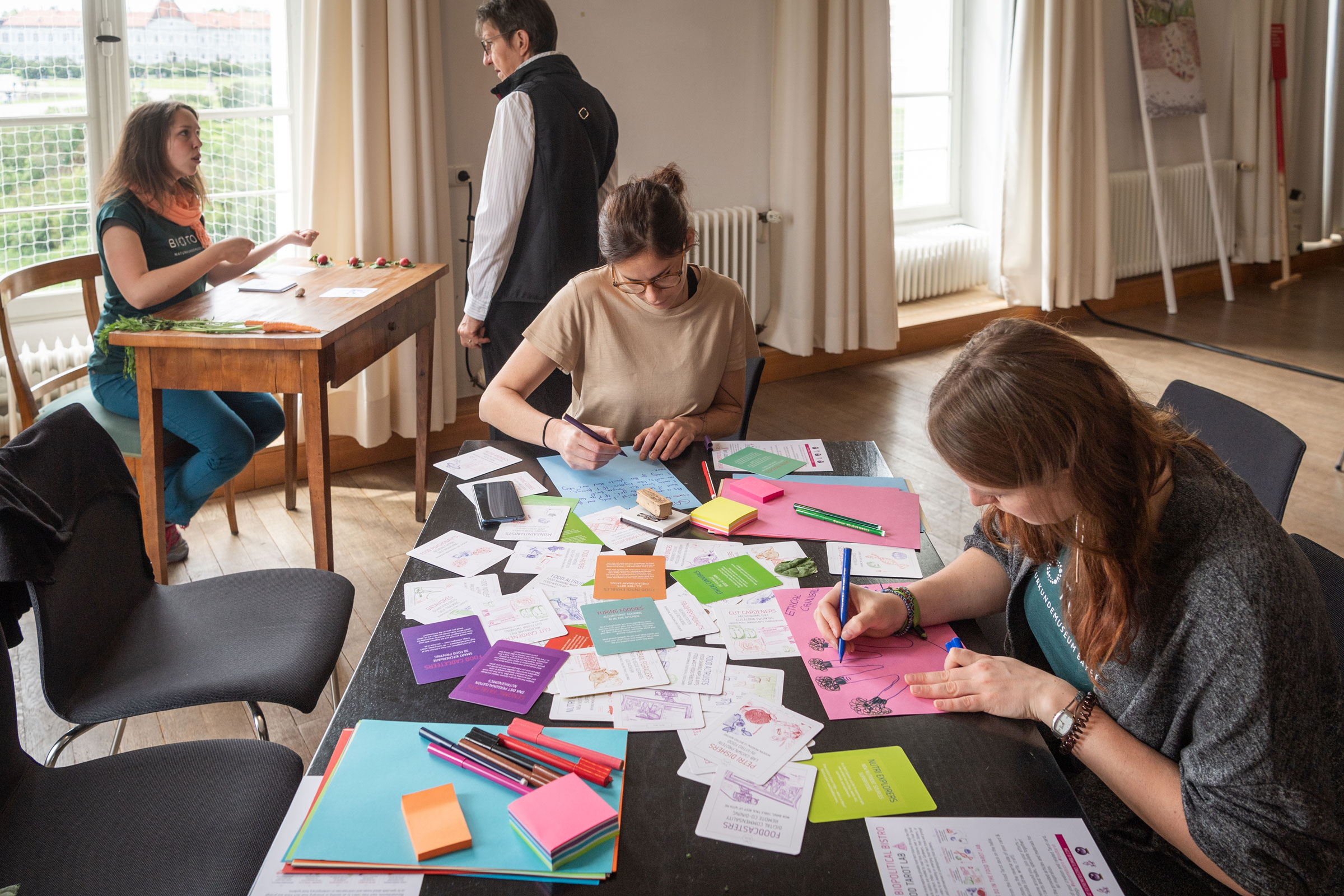 Extreme Biopolitical Bistro: Hackerspace for edible futures, ›Food Tarot‹ by Markéta Dolejšová (photo: Verena Braun)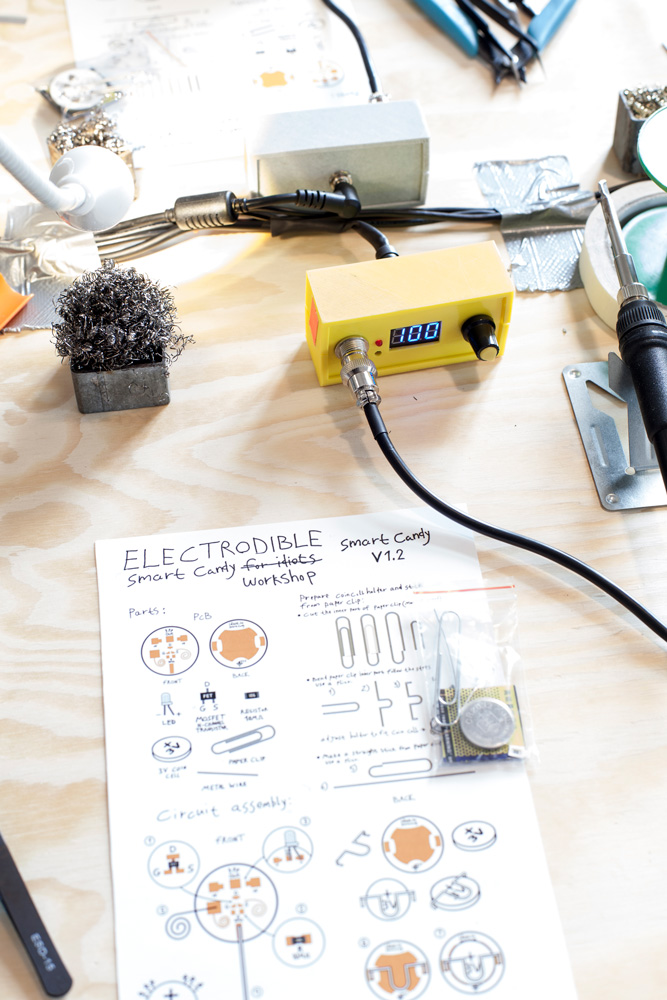 Extreme Biopolitical Bistro: Hackerspace for edible futures, ›Elektrolickable Candies‹ by Zohar Messeca-Fara and Yair Reshef (photo: Verena Hägler)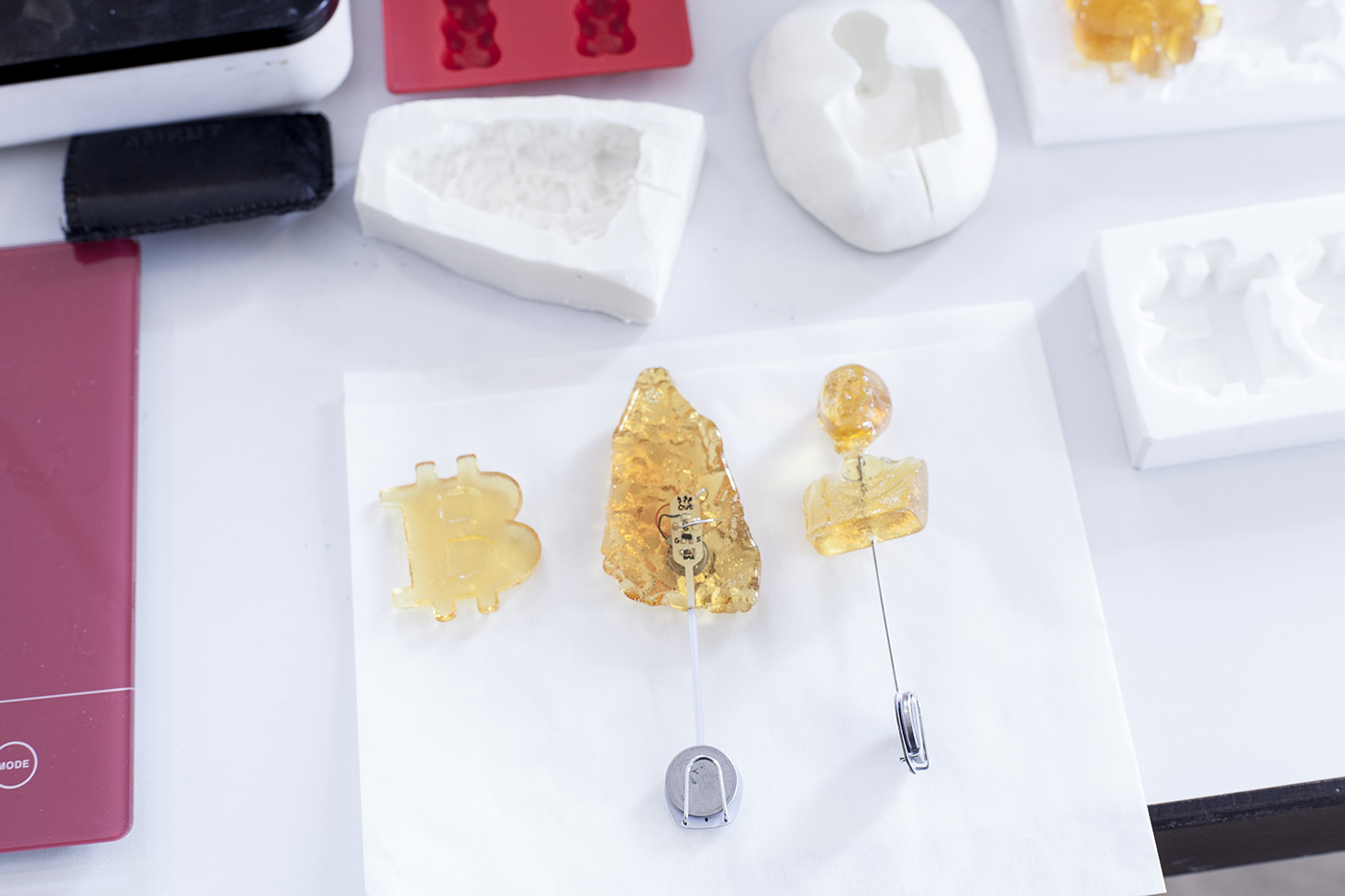 Extreme Biopolitical Bistro: Hackerspace for edible futures, ›Elektrolickable Candies‹ by Zohar Messeca-Fara and Yair Reshef (photo: Verena Hägler)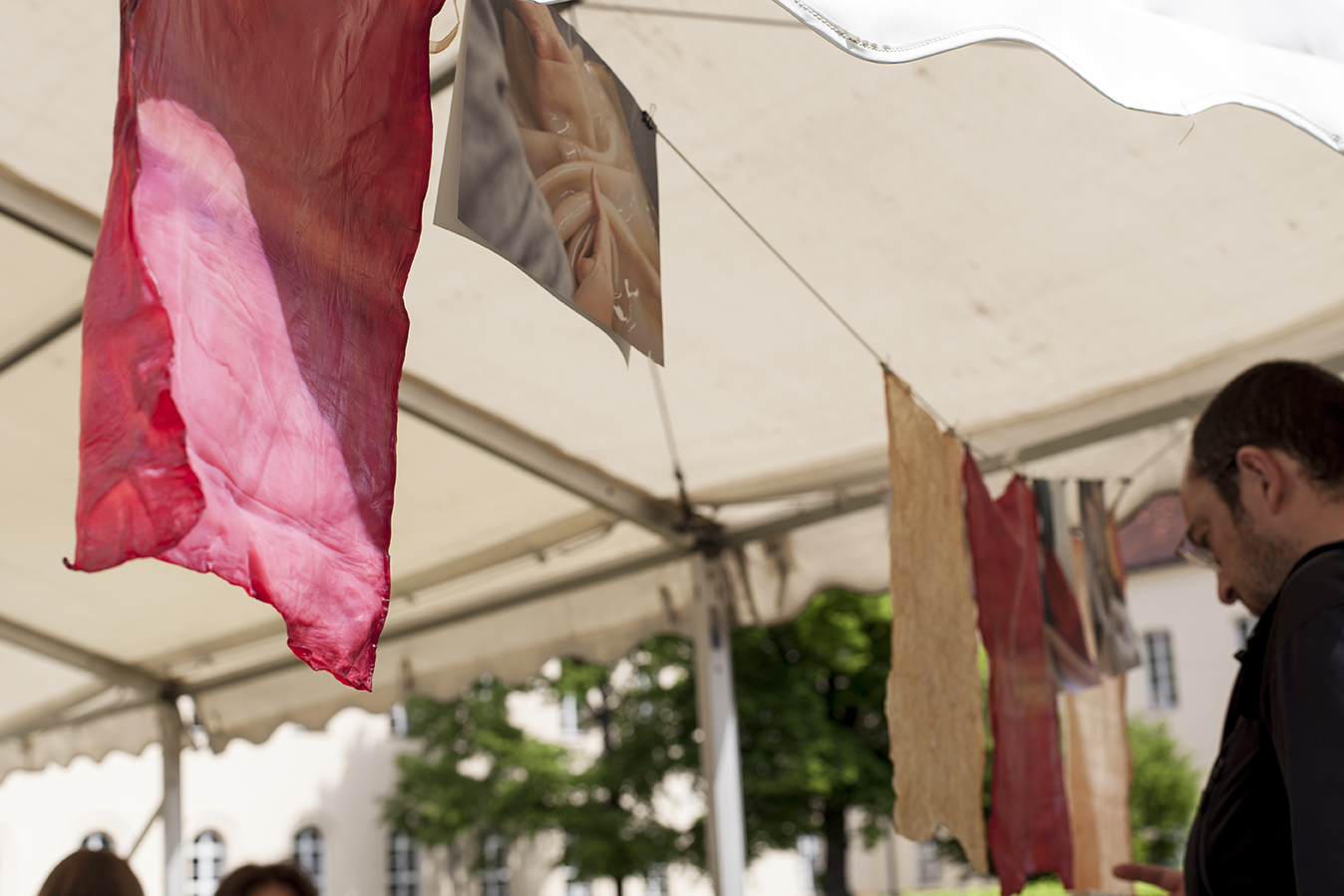 ›Kombucha encounters‹, Anastasia Meid and Magdalena Skala (photo: Verena Hägler)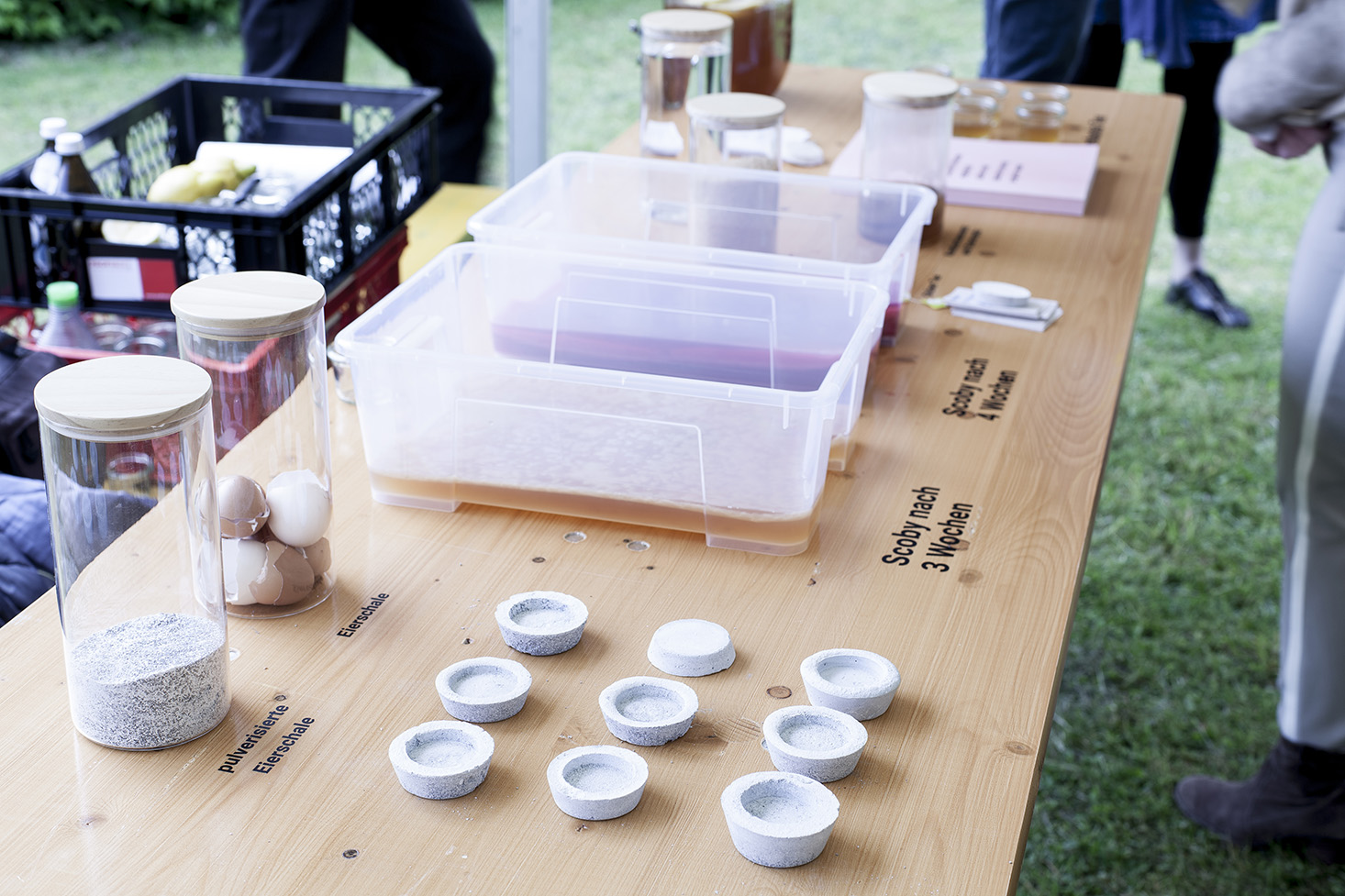 ›Kombucha encounters‹, Anastasia Meid and Magdalena Skala (photo: Verena Hägler)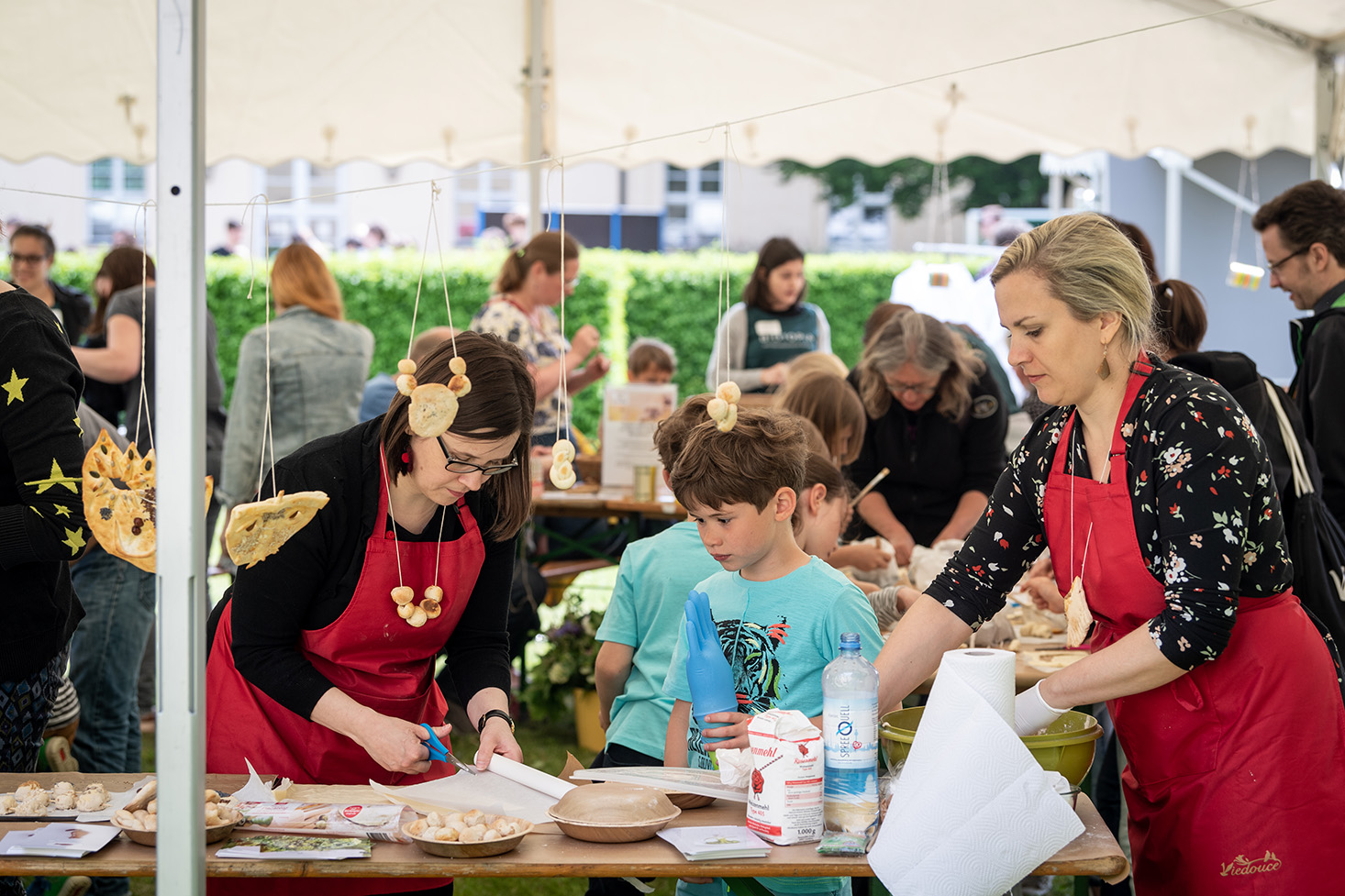 Masks and jewellery made of bread, with Corinna Babylon and Sarah Humeniuk/Cosa Studio (photo: Andreas Heddergott)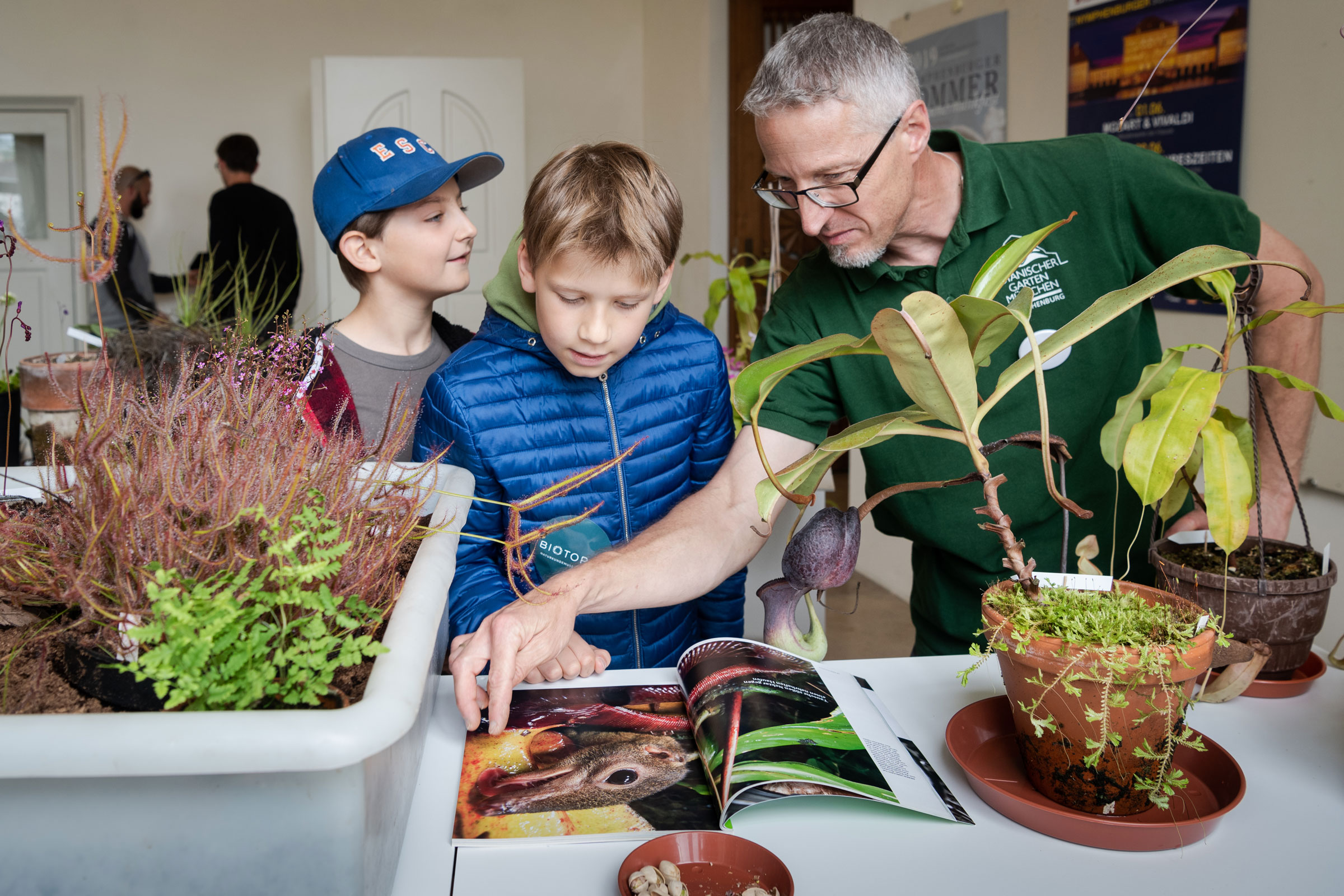 Tricks of carnivorous plants, explained by a staff member of SNSB-Botanischer Garten München-Nymphenburg (photo: Andreas Heddergott)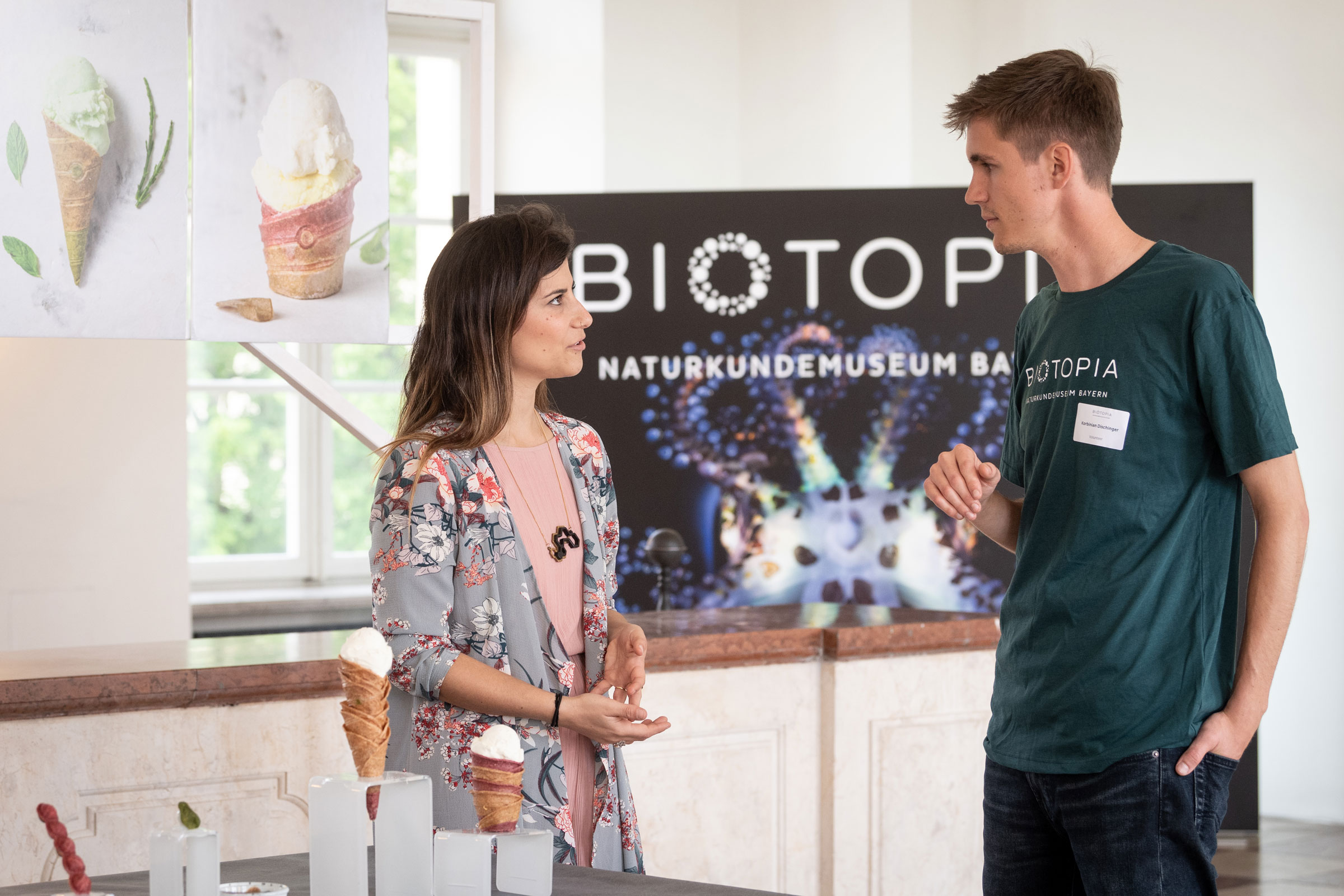 Ice cream cones made from apple leather by Inbar Zanir (photo: Andreas Heddergott)